The new limited edition Ferrari F12tdf – tdf standing for, Tour de France - has a spectacular 769bhp from an iconic Ferrari V12, is limited to just 799 examples, and is surprisingly 110kg lighter than the current F12berlinetta on which this breathtaking special model is based.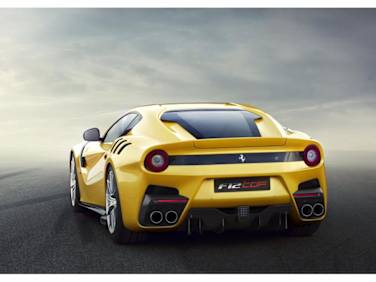 With this stunning new edition being more powerful, lighter and faster it pays homage to the classic French road race, the Tour de France. The F12tdf contains the same 6.2 litre V12 engine as the F12berlinetta but with increased power. This engine combined with a seven-speed double-clutch gearbox giving 30% quicker upshifts and 40% quicker downshifts gives this edition a striking edge over the previous F12berlinetta. The F12tdf powers from 0-62mph in a mere 2.9 seconds with its Fiorano lap time being just 1min 21seconds. The 110kg weight saving through the use of carbon fibre inside and out means the F12tdf weighs just 1415kg.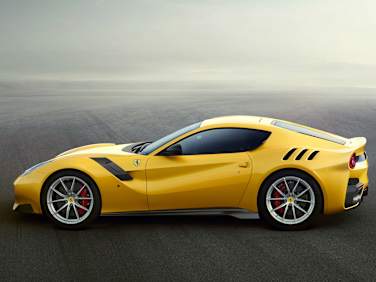 Ferrari has developed its new Virtual Short Wheelbase (four wheels steer) system. Debuting on the F12tdf, the rear axle is active, allowing the rear wheels to pivot around a vertical axis. Downforce of this new model is significantly increased meaning improved performance due to the aerodynamics from the front bumper, floor wings and louvres also play a part in. The longer and higher rear spoiler together with the rear screen having a more upright rake to allow for an increased surface area. Under its body, the F12tdf features three pairs of GT racing strakes that account for 30 per cent of the downforce increase. The new rear diffuser features three active flaps increasing and accelerating the airflow beneath the car.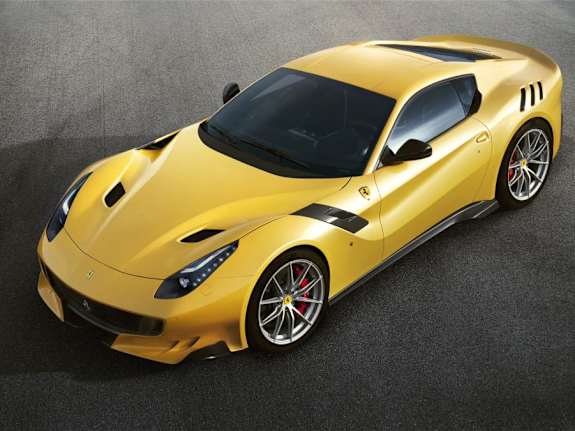 The F12tdf debut at Mugello will be on the 8th November with deliveries of the limited 799 set to start in 2016.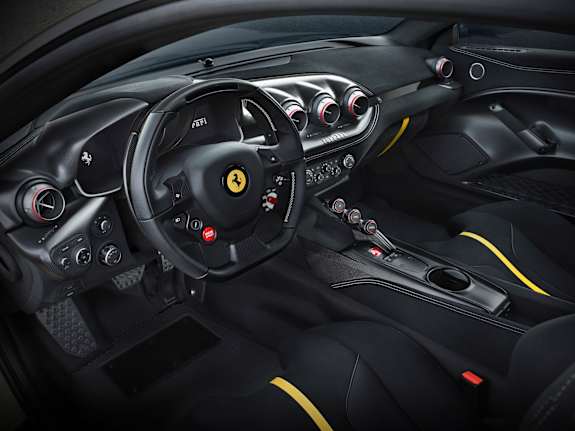 If you would like to find out more about future Ferrari events, please contact Ferrari Swindon -
01793 399783